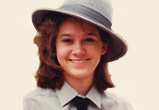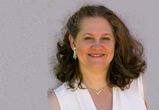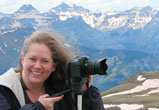 I love being an abstract artist and graphics designer
Since 1994 I have been creating in Adobe Illustrator and Photoshop as well as painting in oil, watercolor, and acrylic. As a painter and landscape photographer, I have won over 100 awards for my works, and have been accepted into over 200 art shows, most of them juried. I was raised in the Cherokee National Forest.  By age 18 I had my first computer programming degree. I graduated from the University of Tennessee at Knoxville with honors magna cum laude and a degree in interior architecture and design.  I've worked for a top interior design firm, a New York Times-owned paper, designed sets for a Washington Post-owned cable station and worked as a graphic designer for a leading US publishing firm.
A watercolorist since 1992
I was a member of the Jackson Art Association, Tenn. Watercolor Society and Southern Watercolor Society. I created a rural art group in Tennessee which had gained 150 members in its first year. I was so active in the arts in West Tennessee, I was nominated for the Tenn. Governor's Award for Arts Leadership. My consignments have included local, state, national and international assignments for graphics. I have also excelled in journalism, poetry, composing, and piano. For years I worked tirelessly for community social efforts as well.
Beautiful Colorado & Tenn inspires my Photography
Recently I served as the President for Colorado Spring Art Guild. I belonged to the Cottonwood Ctr for the Arts, Pikes Peak WC Society, Pikes Peak Digital Imaging Society, Pikes Pk Arts Council, Finding Our Voices, Business of Art Center, the Center for Fine Art Photography, Creative Photographers Meetup, and Advanced Photoshop Meetup. I've shown in galleries in Tenn., Arkansas, Missouri, New York and Colorado. Thanks for taking time to view my work!
Exhibits
You may view my works at Cottonwood Center for the Arts in downtown Colorado Springs and at Academy Art and Frame. In Tellico Plains visit the Tellico Art Gallery. I have been represented long term by nineteen galleries in New York, Colorado, Tennessee, Arkansas and Missouri. My work is in many permanent collections such as a former Disney executive, community colleges and Memorial Hospital. In addition I am juried into 10-12 prominent art shows each year in Colorado Springs at various venues.